Our Vision
"Creating Leaders,
Linking Learning to Life"
Our Mission
The mission of Brewbaker Intermediate School is to develop student leaders by teaching students the 7 Habits of Happy Kids and to utilize standards based instruction to promote mastery of the Alabama College and Career Readiness Standards.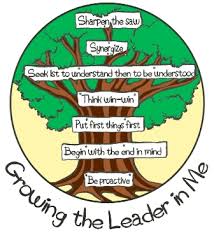 Parent Survey Letters
(English Version)
Brewbaker Intermediate School
"Creating Leaders, Linking Learning to Life"
Natasha Starr, Principal Tori Infinger, Assistant Principal
May 3, 2017
Dear Parent/Guardian:
The Montgomery Public School System and Brewbaker Intermediate School invites you to complete an online parent survey and share your feedback with our school. The survey should take about ten minutes to complete. We will not collect any personal information regarding your child on this survey. To begin the survey, you will be asked for your child's school district, and school name.
You can complete the survey by going to: http://www.advanc-ed.org/survey/public/2490767
You can also access the survey by visiting our school's homepage at http://www.brewint.mps-al.org/ and scrolling down to the bottom of the page and clicking on 2016-2017 Parent Survey.
Your survey answers will remain anonymous. Please complete the survey and submit it by Friday, May 19, 2017.
If you are a parent/guardian needing assistance reading and interpreting this survey in a language other than English, or need access to a computer, please seek assistance from our front office or call us at 334-284-8006. Thank you in advance for completing this survey.
Brewbaker Intermediate School
(Spanish Version)
May 3, 2017
Dear Parent/Guardian:
La escuela pública de Montgomery y Brewbaker Escuela intermediado les invita a completar una encuesta de padres en línea y compartir sus comentarios con nuestra escuela. La encuesta solo se toma unos diez minutes. No recogeremos ninguna información personal sobre su hijo en esta encuesta. Para comenzar la encuesta, se le pedirá el distrito escolar de su hijo y el nombre de la escuela.
Puede completar la encuesta en este citio: http://www.advanc-ed.org/survey/public/2490767
Tambien puede conseguier la encuesta vicitando el citio de nuestra escuela al: http://www.brewint.mps-al.org/ Y desplácese hasta la parte inferior de la página y haga clic en "2016-2017 Parent Survey" (encuesta de padres)
Las respuestas de su encuesta permanecerán anónimas. Por favor complete la encuesta y envíela antes del viernes, 19 de mayo de 2017.
Si usted es un padre / guardián que necesita ayuda leyendo e interpretando esta encuesta en un idioma que no sea el inglés, o necesite acceso a una computadora, por favor busque ayuda en nuestra oficina o llámenos al 334-284-8006. Gracias de antemano por completar esta encuesta.
Brewbaker Intermediate School
Events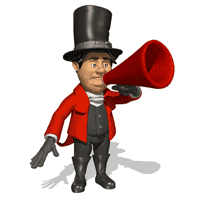 Brewbaker Intermediate is Wild About Learning
Project ILead Photo Gallery
Family Reading Night Photo Gallery
Advanc-ed Surveys
(Use the links below to access the appropriate parent or student surveys.)
2016-2017 Climate and Culture Student Survey(5th grade only)